I've never liked my little brother. He's annoying, and he constantly sneaks into my room and steals things when I'm out with my friends. That's why I never defend him when my friends start to torture him.
It may make me a bad older sister, but he deserves every punishment they give him. I leave them alone upstairs with him, and they tie him up and spank him with a paddle we picked up from the sex shop one day after school. I can hear him scream as they paddle his ass raw. He can't sit on his ass for day. That will teach him not to mess with my stuff again. Sure, I could have beaten his ass myself, but I like to let others have fun, too.
You can probably tell that I have a cruel side. But it only comes out when someone crosses me. Think you can handle me? Call this hot-tempered sexy teen for phone sex and give it a try.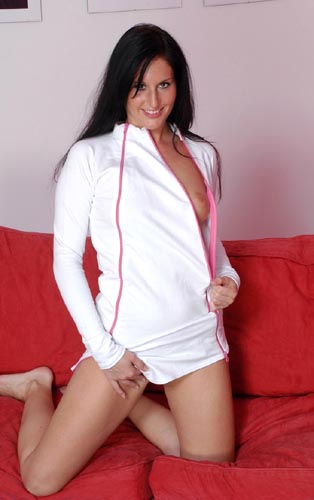 Jenni 1-877-663-TEEN